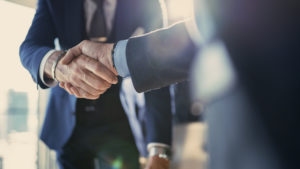 Smart business owners ThinkSBA.
Choose ThinkSBA for your next small business loan.
Business Acquisition

Acquire a business or franchise and become the boss

Partner Buy-Out

Separate on your terms without missing a beat

Owner-Occupied Real Estate

Put down roots and fix costs by owning your workspace
Hire An Expert
The easiest way to become an expert is to hire an expert. When you choose ThinkSBA you're getting over 17 years experience in sourcing, underwriting and closing SBA and conventional loans.
---
Submit

Complete our simple loan request form to start your SBA loan journey today.

Review

An experienced loan specialist will begin reviewing your application right away.

Connect

Choose your preferred lender from a short list we provide that meet your unique situation.

Fund

We stay by your side from origination to loan signing to ensure a superior experience.
Have Questions?
Get all of your SBA loan questions answered by a Pro!
Current SBA & Conventional Interest Rates
Commercial Real Estate Loans
Loan Amounts Between
$500K – $20M
Rates Between
5.65% – 11.50%
Expansion of existing workspace
---
Small Business Loans
Loan Amounts Between
$250K – $5M
Rates Between
7.75% – 13.75%
Start or grow your business
Testimonials
I called Ryan to help with with a loan to purchase a company. I had NO idea what I was doing or how to do it. Ryan was amazing! He walked me through the process, got me 4 potential banks to work with, kept my updated during the whole process, and was sometimes just a sound board for me concerns. I highly recommend Ryan for anyone that wants a professional to work with when getting a loan. I'll use him again on my next loan :).

Ryan was a pleasure to work with. He was very professional, communicative, and extremely service-oriented. He took the time to be sure we understood all terms throughout the entire process and I always felt he had my best interest in mind with a holistic approach. We will definitely use Ryan again for our future financial needs.

We worked with Ryan for our business and it was truly the best experience! He was extremely helpful and pleasant to work and communicate with. We would recommend him to everyone needing his services!

We want to thank Ryan Smith for his help in securing the loans for our new commercial building in San Diego. He was organized, thorough, as well as highly knowledgeable. He kept the ball rolling and the process was completed with upmost and honest professionalism. Such a commitment to great customer service is to be commended. You can be sure that we will continue to do business with Ryan Smith years to come! We highly recommend ThinkSBA!

From The Blog
SBA Procedural Notice 2023 The SBA has published updates to the Standard Operating Procedures manual replacing SOP 50 10 6 with SOP 50 10 7. These updates will become …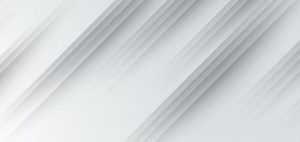 Subscribe to our newsletter
Join hundreds of smart business owners who receive the latest SBA news and interest rate updates monthly. It's free. Unsubscribe anytime. No spam.