Opportunity Abounds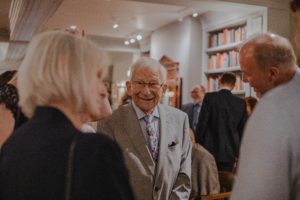 Residential Care Facilities for the Elderly (RCFE's) have become the housing model of choice for our senior population and their loved ones due to the fact that many require increased accessibility, social connectivity, and medical support services that living at home simply cannot provide.
A study conducted by Harvard University found that America's older population is in the midst of unprecedented growth. With the aging of the large baby-boom generation and increased longevity, the 50-and over population is projected to increase about 20 percent by 2030.
This unprecedented growth has caused a rapid increase in the number of residential care facilities serving our seniors though more are needed. Access to capital is one of the major constraints to increasing inventory.
Financing Challenges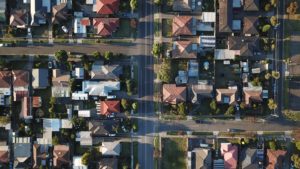 As the name implies, RCFE's, also called assisted living facilities, are often located in suburban residential neighborhoods.
Many of these assisted living facilities are permitted to house between 6 – 16 adults. As a result, buyers and sellers are often represented by residential real estate agents and brokers who are only familiar with residential mortgage financing.
Though residential mortgage financing would suffice under normal circumstances, the business acquisition component makes finding the right financing difficult. That is why it's important to align yourself with an expert, especially when the real estate and business changes ownership in a sale transaction.
RCFE Financing Experts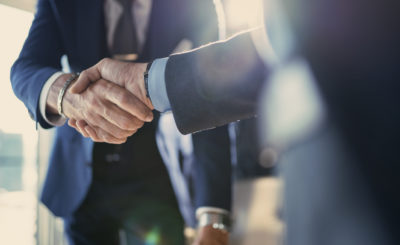 ThinkSBA is uniquely positioned to help you find the right financing. Our representatives have successfully closed millions of dollars in purchase and refinance transactions as well as new construction.
Though successfully closing an RCFE transaction can be difficult, ThinkSBA has the tools necessary to identify and overcome any obstacles early on in the process.
Below are a few of the things you'll need to know when entering into an RCFE purchase transaction:
Whether the buyer is able to demonstrate direct or commensurate experience which qualifies them to own and operate an RCFE per bank guidelines.
The process to re-license an RCFE with a new owner, operator and how that can affect the escrow close date.
How the appraised value is determined for purchase transactions, refinances and ground up construction and the impact to down payment percentage requirements.
When a Phase 1 Environmental Report is required and when it is not.
How to calculate and identify use of square footage to qualify for prime lending rates and terms.
Whether the level of medical support services offered at the facility qualifies for prime lending rates and terms
Financing Terms Available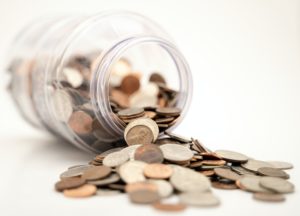 Finding the right loan can be difficult for those who are new to commercial financing especially in the current lending environment when many lenders have stopped lending altogether.
You can rest assured that our representatives are always current on the latest rates and terms available including which lenders are still actively closing transactions for qualified buyers.
Head on over to our commercial mortgage calculator to get an idea of what you're monthly payment will be.
Loan Terms Available For Qualified Borrowrs.
Minimum 10% equity injection allowing entrepreneurs to keep more capital in reserves for strategic growth and unexpected expenses.
The ability to close loans in 45 – 60 days to meet the demands of escrow.
The ability to qualify for working capital to maintain short term operating expenses after the transaction closes.
Reasonable rates and up to 25 year amortization period for easy monthly payments.
Flexible pre-payment penalties giving business owners the power to payoff their loan on their terms.
Principal And Founder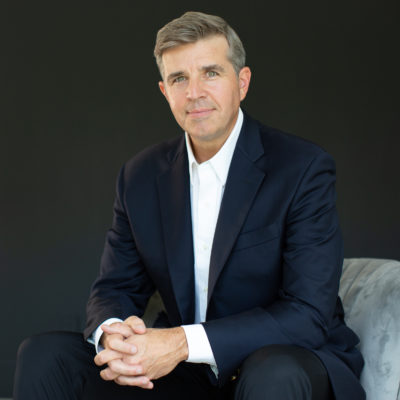 ThinkSBA was started by former banker and commercial loan officer, Ryan Smith, with the goal of helping business owners and entrepreneurs acquire the capital they need to grow or start their business.
Ryan understands the challenges business owners and entrepreneurs face finding reliable funding sources. That's why Ryan has leveraged his most trusted relationships to assemble a portfolio of funding sources proven to be responsive to our customers unique borrowing needs. For good measure, we are always adding to our portfolio of funding sources to mitigate unexpected shifts in the industry.
That means no more interviewing banks, filling out gobs of paperwork and answering endless questions from underwriters just to get turned down. You will save your business both time and money in the long run choosing ThinkSBA.
Our Core Values
We believe the following core values are non-negotiable.
Transparency
We will always fully disclose important matters no matter how if affects our bottom line or your perception of our services.
Speed
We are conscience to answer our phones, emails and follow up as soon as possible if we're out of range. We keep the process moving quickly because your time is valuable.
Accuracy
The SBA and their partner banks rely on accurate information to make informed decisions. That's why we deploy state of the art financial analysis technology that gets it right the first time, significantly improving the loan application process.
Schedule a call with a loan officer to start your journey toward owning and operating a residential care facility today!