Small Business Loans In San Diego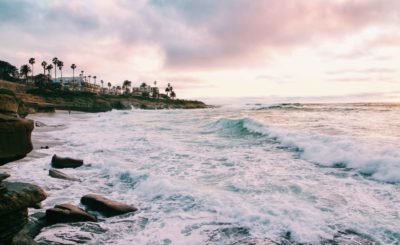 San Diego is known for its sandy beaches, local mountains and friendly people. It's also known for its small town feel which in large part is due to the thousands of small businesses that stretch our region from East County to coastal hamlets, such as La Jolla, Solana Beach and Encinitas.
These small businesses serve delicious cuisine, offer great shopping, nautical adventures, and beautiful places to lounge after a long day at the beach; many of whom got their start with a loan from the Small Business Administration (SBA).
That means today you can enjoy authentic cuisine from all over the world, sip your favorite beverage, buy the latest in beach wear and tour around our beautiful bay on a private boat, all because of the SBA.
SBA Small Business Guaranteed Loans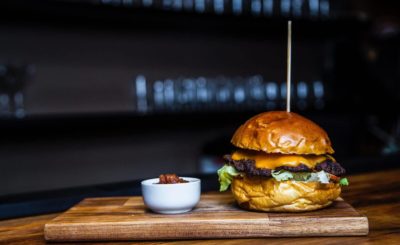 The SBA was founded over fifty years ago to help World War II veterans start businesses of their own in hopes of transitioning them to civilian life and provide for their families.
SBA financing is unique because it gives entrepreneurs hope in the face of despair. Let's face it, the days of borrowing money on a handshake are over, and since the Great Recession in 2008, it has become increasingly difficult to qualify for conventional financing.
This begs the question. Where do the innovators in our society go when they have a revolutionary idea?
Yes they can seek equity funds and angel investors but shouldn't they have the opportunity to try on their own? Isn't that the American way? The SBA thinks it is and that's why entrepreneurs across the country turn to the SBA to bring their ideas to life.
In fact, the SBA has fueled the rise of many small businesses from unknown start-up to a household name,such as Under Armour, Chipotle, Nike and everyone's favorite ice cream, Ben and Jerry's.
I've personally witnessed dozens of business owners leverage an SBA loan to grow or start their business.
SBA Helping Businesses
The SBA helps small businesses in the following ways: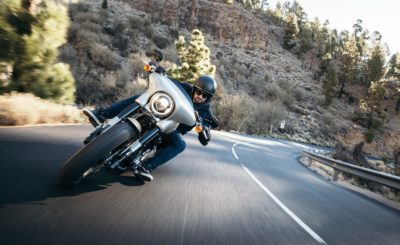 The development of a business plan which immediately increases the likelihood of long term success.
SBA loans only require a minimum 10% equity injection allowing entrepreneurs to keep more capital in reserves for strategic growth and unexpected expenses.
Reasonable rates and up to 10 year amortization period for easy monthly payments.
Flexible pre-payment penalties giving business owners the power to payoff their loan on their terms.
Peace of mind knowing there are resources to help them navigate the rough waters of entrepreneurship.
ThinkSBA For Your Small Business
ThinkSBA is a San Diego based SBA loan brokerage specializing in helping business owners and entrepreneurs nationwide obtain the capital they need to grow or start their business.
Specifically, we help our clients find the best rates and terms for the purpose of acquiring a business or franchise, buying out a partner, purchasing equipment or qualifying for commercial mortgage when a company decides it's better to own their building instead of leasing.
Our partners include other loan brokers who do not specialize in SBA financing, commercial real estate brokers, business and franchise brokers and even residential real estate agents and brokers.
We also work with other advisers, such as CPA's, fractional CFO's, fractional accounting firms and tenant representatives.
Founder and Principal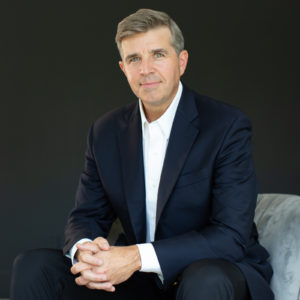 ThinkSBA was started by former banker and commercial loan officer, Ryan Smith, with the goal of helping business owners and entrepreneurs acquire the capital they need to grow or start their business.
Ryan understands the challenges business owners and entrepreneurs face finding reliable funding sources. That's why Ryan has leveraged his most trusted relationships to assemble a portfolio of funding sources proven to be responsive to our customers unique borrowing needs. For good measure, we are always adding to our portfolio of funding sources to mitigate unexpected shifts in the industry.
That means no more interviewing banks, filling out gobs of paperwork and answering endless questions from underwriters just to get turned down. You will save your business both time and money in the long run choosing ThinkSBA.
</br />
Our Core Values
We believe the following core values are non-negotiable.
Transparency
We will always fully disclose important matters no matter how if affects our bottom line or your perception of our services.
Speed
We are conscience to answer our phones, emails and follow up as soon as possible if we're out of range. We keep the process moving quickly because your time is valuable.
Accuracy
The SBA and their partner banks rely on accurate information to make informed decisions. That's why we deploy state of the art financial analysis technology that gets it right the first time, significantly improving the loan application process.
<