Preparing to apply for a Small Business Administration (SBA) loan can be a lengthy and detailed process, but it is essential to ensure that your application is approved. Here are some steps you can take to prepare for an SBA loan application:
Review SBA loan programs: The SBA offers various loan programs, each with its own requirements and benefits. Research the different loan programs to determine which one best fits your business's needs.
Understand eligibility requirements: Review the eligibility requirements for the loan program you are interested in. This includes requirements for business size, revenue, credit score, and other factors.
Check your credit score: Your personal and business credit score will be a significant factor in your loan application's approval. Check your credit scores and address any negative items before applying.
Gather financial documents: Prepare your financial statements, including income statements, balance sheets, and cash flow statements, for the past three years. Also, gather tax returns, bank statements, and other relevant financial documents.
Create a business plan: Develop a detailed business plan that outlines your business's goals, strategies, and financial projections. Be sure to include how you will use the loan funds and how you plan to repay the loan.
Determine collateral: Depending on the loan program, you may be required to provide collateral to secure the loan. Determine what collateral you have available and whether it meets the lender's requirements.
Research lenders: Look for lenders that are approved to offer SBA loans and have experience working with businesses similar to yours. Review their loan terms, interest rates, and fees.
Meet with a lender: Schedule a meeting with a lender to discuss your loan options and get advice on the application process. Bring all relevant documents and be prepared to answer questions about your business and financial history.
By taking these steps, you can prepare a strong application for an SBA loan and increase your chances of approval. It's essential to remember that the loan application process can be complex, so don't hesitate to seek guidance from professionals, such as accountants or attorneys, if needed.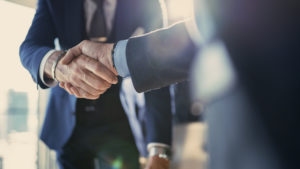 Call An SBA Loan Pro Today!
Don't know whether you qualify for an SBA 504 Loan? No problem, you're one click away from scheduling a call with an SBA Loan Pro. Schedule a call today!
The Importance of Financial Statements When Applying For An SBA Loan
Financial statements are crucial when applying for a Small Business Administration (SBA) loan because they provide lenders with a detailed understanding of your business's financial health and ability to repay the loan. Here are some reasons why financial statements are important when applying for an SBA loan:
Demonstrates your business's financial health: Financial statements, such as income statements, balance sheets, and cash flow statements, provide a comprehensive view of your business's financial performance. This information helps lenders assess your business's ability to generate revenue, manage expenses, and maintain cash flow.
Shows ability to repay the loan: Lenders want to know that you can repay the loan on time and in full. Financial statements can help demonstrate your business's ability to make loan payments based on its current financial position and projections.
Helps lenders assess risk: Lenders use financial statements to evaluate the risk of lending to your business. They analyze financial ratios and metrics, such as debt-to-equity ratio, working capital ratio, and profit margins, to determine the likelihood of loan repayment and the level of risk involved.
Provides basis for loan terms: Your financial statements can influence the loan terms offered by the lender. If your business has a strong financial position, you may be able to negotiate more favorable loan terms, such as a lower interest rate or longer repayment period.
Required by the SBA: The SBA requires financial statements as part of the loan application process. Failure to provide accurate and complete financial statements can result in a delayed or denied loan application.
In summary, financial statements are a critical component of an SBA loan application because they provide lenders with a clear picture of your business's financial health and ability to repay the loan. It's essential to ensure that your financial statements are accurate, complete, and up-to-date to increase your chances of loan approval.