Residential Care Facilities for the Elderly (RCFE's) have become the housing model of choice for our senior population and their loved ones due to the fact that many require increased accessibility, social connectivity, and medical support services that living at home simply cannot provide.
As the name implies, RCFE's, also called assisted living facilities, are often located in suburban residential neighborhoods.
Many of these assisted living facilities are permitted to house between 6 – 16 senior adults. As a result, buyers and sellers are often represented by residential real estate agents and brokers who are only familiar with residential mortgage financing.
Though residential mortgage financing will suffice when acquiring unconverted residential property it does not when the loan purpose includes ground up construction of a new facility, refinance or acquisition of an existing facility.  This makes finding the right financing difficult. That is why it's important to align yourself with an expert.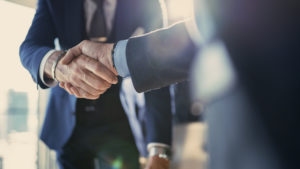 Call An SBA Loan Pro Today!
Don't know whether you qualify for an 7(a) or SBA 504 Loan to purchase real estate?
No problem, you're one click away from scheduling a call with an SBA Loan Pro.
Schedule a call today!
In an RCFE sale transaction, both sellers and buyers should take note of the following qualifying criteria:
Whether the buyer is able to demonstrate direct or equivalent experience which qualifies them to own and operate an RCFE per bank guidelines.
The process to re-license an RCFE with a new owner, operator and how that can affect the escrow close date.
How the appraised value is determined for purchase transactions, refinances and ground up construction and the impact to down payment percentage requirements.
When a Phase 1 Environmental Report is required and when it is not.
How to calculate and identify use of square footage to qualify for prime lending rates and terms.
Whether the level of medical support services offered at the facility qualifies for prime lending rates and terms.
Loan Terms Available For Qualified Borrowers whether ground up construction, refinance or acquisition includes.
Minimum 15% equity injection allowing entrepreneurs to keep more capital in reserves for strategic growth and unexpected expenses.
Loan closing within 45 – 60 days to meet the demands of escrow.
Requesting working capital to meet the demands of short term operating expenses after the transaction closes.
Reasonable interest rates and up to 25 year amortization period for easy monthly payments.
Flexible pre-payment penalties giving business owners the power to payoff their loan on their terms.